You are here
JCB MIDI Excavator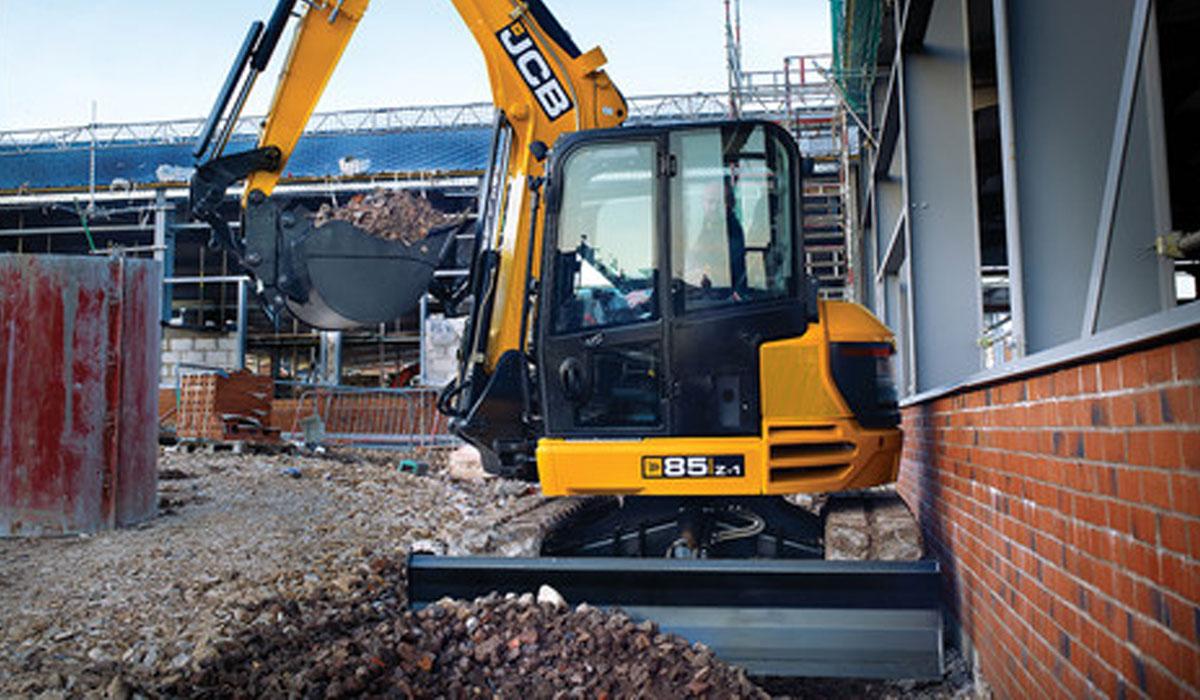 The 6T - 10T excavator range from JCB offers compact, versatile performance. These excavators also offer superb levels of quality, legendary JCB comfort, power and control. Weight for weight, our machines enjoy a real edge over the competition and of course there's our signature side-mounted engine for excellent visibility.
Put simply, no other minis come close.
These excavators offer superb high performance in tighter areas than conventional tailswing models. Like every JCB excavator, they're renowned for comfort, controllability, reliability, serviceability and productivity.
New Generation
The NEW JCB 65R-1 and 67C-1 compact excavators are in a 6-tonne class of their own. Ultimate productivity comes as standard on these new generation machines while build quality, performance, efficiency, comfort, safety and serviceability are all part of the package.
The world's most powerful 8T excavator. The all-new JCB 85Z-1 and 86C-1 8T machines are enerating quite a buzz, and no wonder. With a powerful engine, perfect dig geometry, innovative hydraulics, excellent fuel economy and easy servicing, productivity is first-class. Likewise versatility, thanks to a choice of dipper lengths, a fully adjustable dozer blade and a range of specialist attachments.