You are here
JCB MICRO Excavator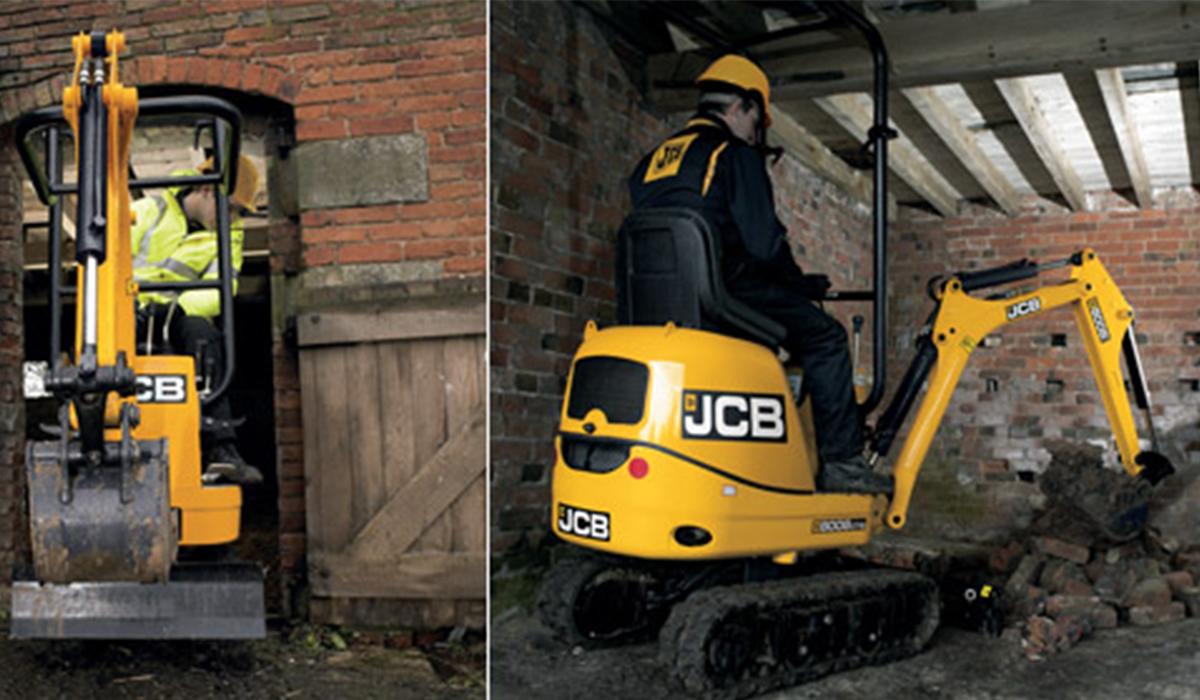 Small enough to fit through doorways, strong enough to do the work of ten men, JCB Micro excavators are remarkable both for their compact size and the fact that they're extremely powerful.
The JCB 8008 CTS and 8010 CTS can track through a standard 2' 6" (762mm) doorway, bringing difficult-to-access areas well within reach. You can take them inside or through buildings, and into restricted access rear gardens.
Once you've got a JCB micro excavator where you need it, you'll find power aplenty for such a small machine. The 8008CTS and 8010CTS really can handle the very toughest tasks in the tightest environments, providing excellent stability and lift capacity. These micro excavators are also designed for comfort and ease of operation, meaning anyone can learn the ropes, quickly and easily.
Not only that but a huge range of attachments is available so the 8008CTS and 8010CTS micro excavators are incredibly versatile too.